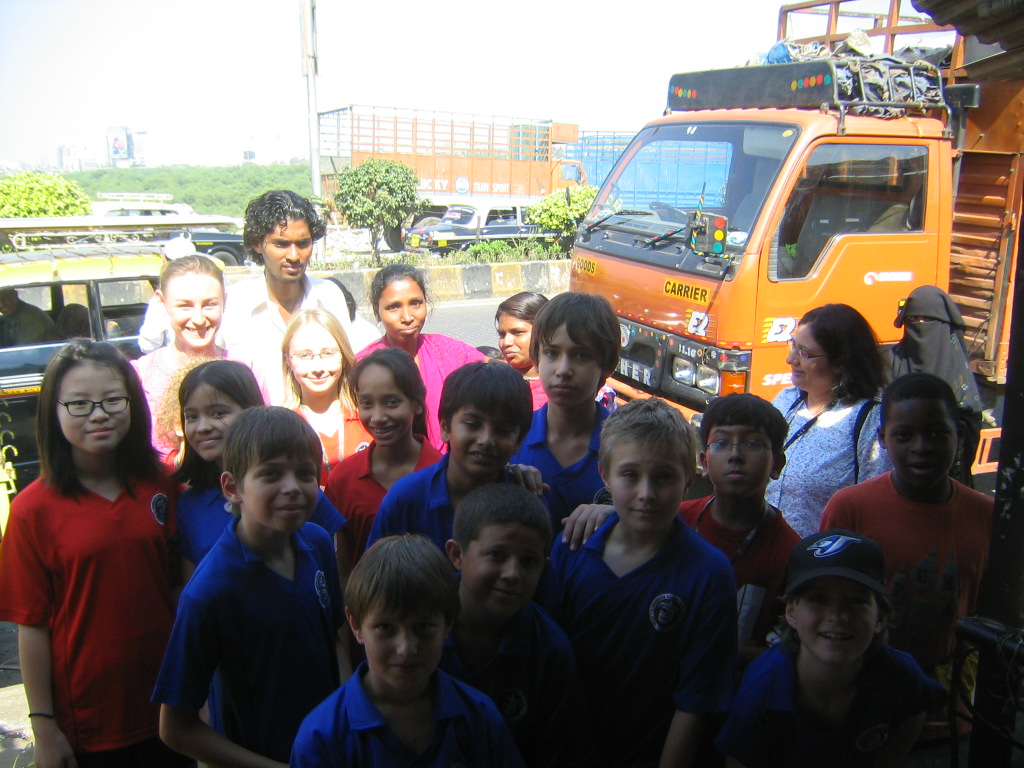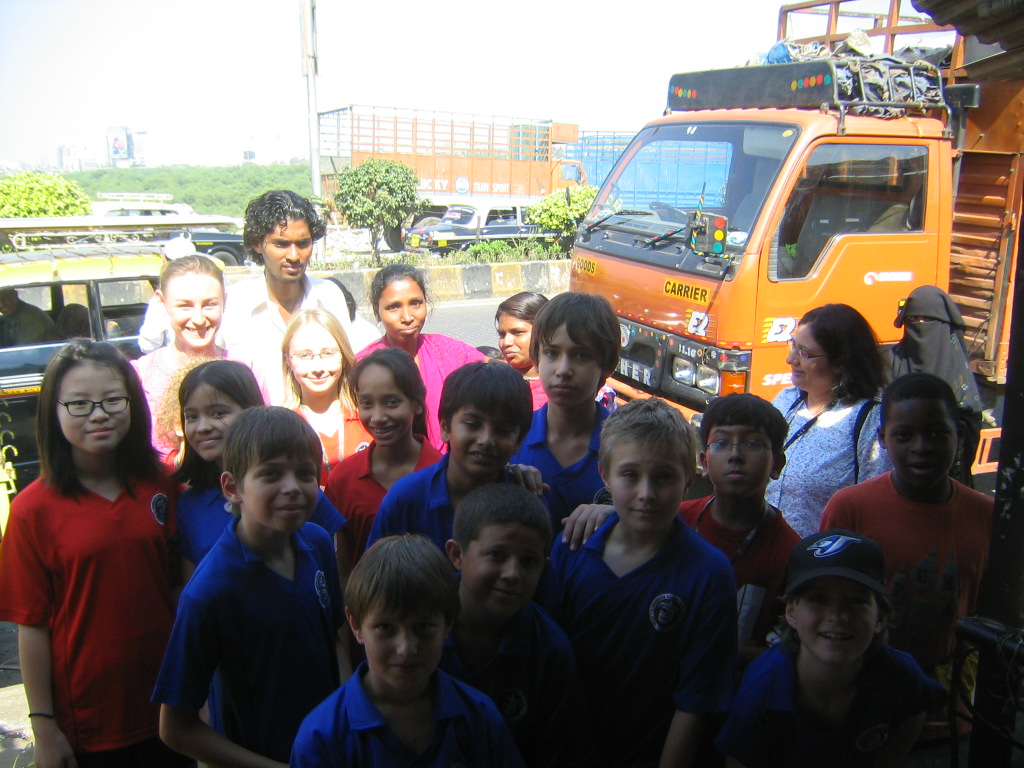 On the 14th of January, 40 students and 4 teachers of the American school (ABS), Bandra Kurla Complex visited the Dharavi Project to meet our members and see the recycling Industry in Dharavi. The recyclers were struck by the age of these  young environmentalists from the 5th grade who were participating in our "waste matters" project.
The International school has children from all over the world studying with them. The 2 buses arrived at 11 am in Dharavi as part of the community and social responsibility project of the school. The Dharavi Project has been chosen as one of the NGO's with which the ABS will be working this year. The 5th graders have already seen the documentary "Waste" and attended my talk last month on the work we are doing in Dharavi. I was asked many questions by these bright students during the talk, their young minds were delighted when I told them that they could visit  Dharavi and see  the  recycling process which finally took place on the 14th .
At every unit the students wanted to feel with their own hands the material being recycled, raising fresh questions, which our committee members gladly answered.
After visiting the segregation , cardboard, footwear, plastic units, the students got back into their buses and went back to school.
The students and teachers thanked our members for being such kind hosts and allowing the  them to walk into their working spaces and educating them on the importance of  recycling.