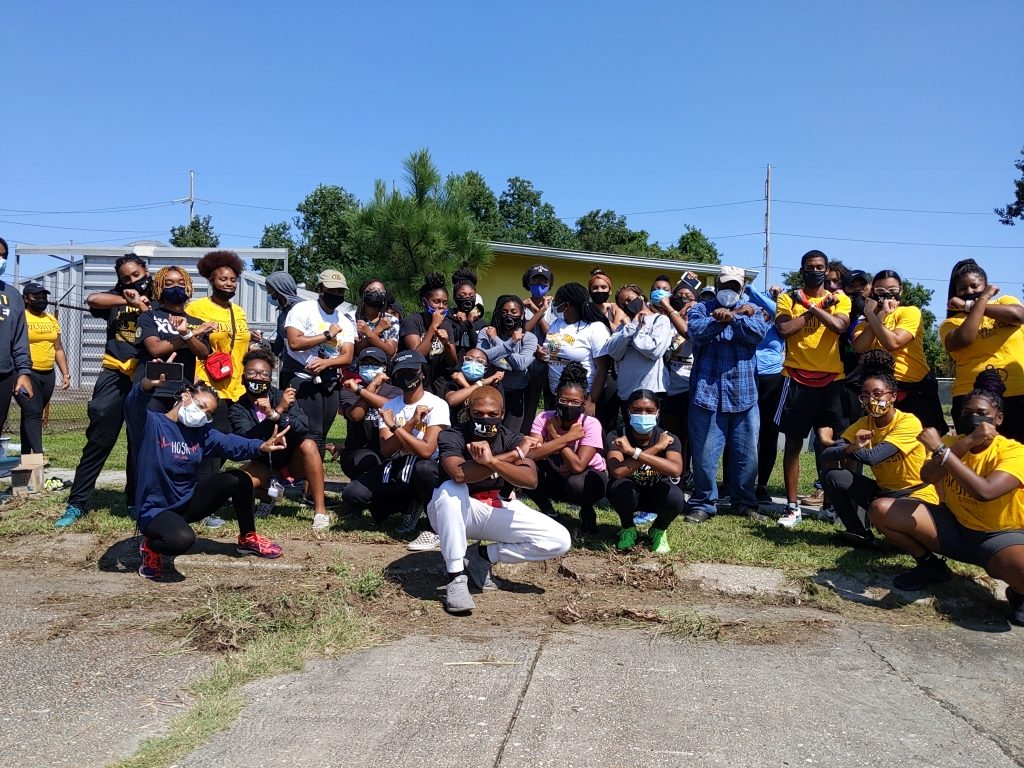 On the ACORN Farm
Nearly 50 Xavier pre-medical students descended on The ACORN Farm equipped with shovels, energy and good will towards the mission of The ACORN FARM. Master Gardener R.C. Brock, a long-time ACV ACORN member greeted with them with an arm-long list of farm jobs, in the favorable autumn weather.
As the group planted greens and squash, weeded, dug out fence lines, mowed the grassy areas, pruned trees, harvested squash, and cleared away nature's debris, the day fell away to good cheer and joy as it came to a finish.
Three of the students, including two young women had mastered the chain saw and removed a dead tree.
Please LIKE The ACORN Farm on Facebook. Come volunteer or have a picnic.